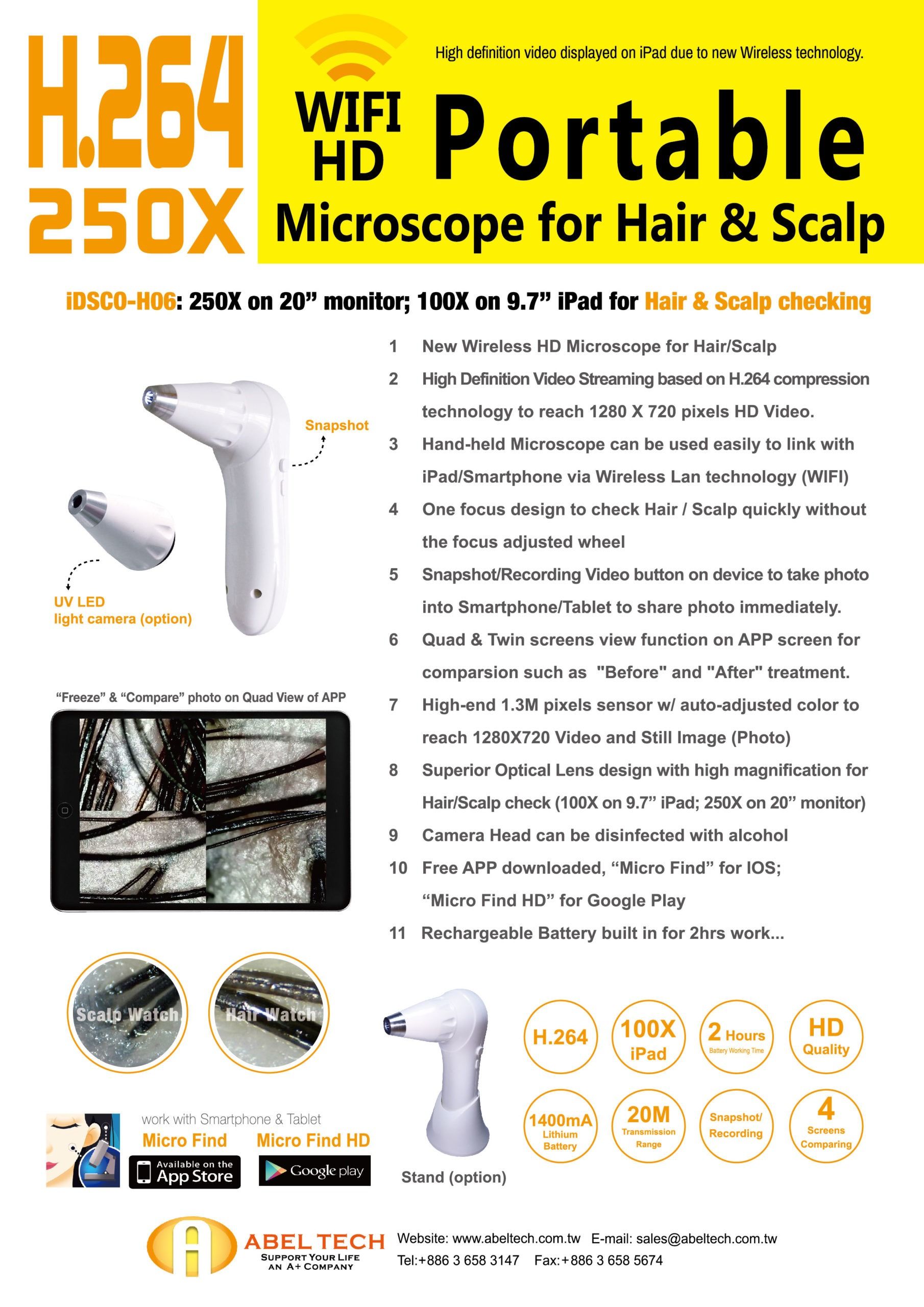 WIFI HD Portable Microscope for Scalp and Hair is a professional equipment to check Scalp & Hair clearly with bright LED light and 200X Optical Lens, working w/ Smartphone, iPad and Tablet PC via WIFI.  Super Optical lens design w/ 200X Magnification to observe Scalp, Hair Roots and Hair efficiently. Free APP loaded, APP Name: Micro Find available for IOS and Android. Snapshot and Recording button on device to operate easily, photo and video saved into APP; Quad Views/Two Views on screen to make photos comparison. 1280X720 High Definition Video quality displayed on iPad/Smartphone.
H.264 / HD new WIFI Technology to Smartphone/iPad
High-end Optical Lens design w/ one focus fixed.
Handheld housing design w/200X Optical Lens to check Scalp & Hair
Camera Heads are changeable, UV light camera head for Option
Free App downloaded;APP Name: Micro Find
Quad-view on APP to compare four different photos or Two photos showed on APP screen together for comparison between Before/After using medicine such as hair growing.
Rechargeable battery built inside to keep 2-3 hrs working time.
Snapshot / Record button on Microscope device
Touch objects and get focus quickly, a good tool for barber shop when they use it for customers.